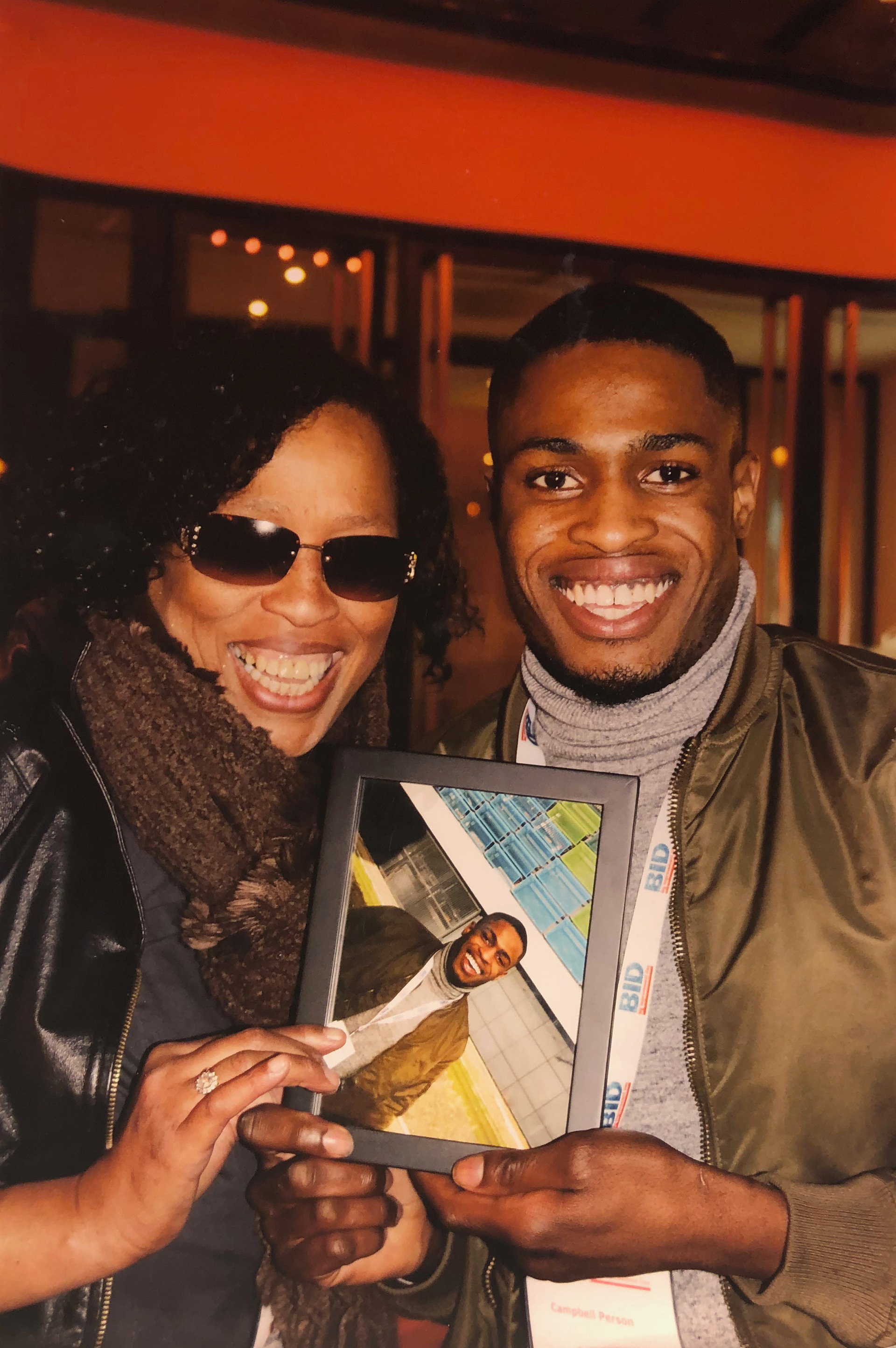 For a student at an art college, being blind would be one of the most difficult things to imagine. I had never met a blind person in my life and I couldn't imagine how it would be to live without sight. For this reason I set out to get in touch with a blind person. I wanted to find out how a blind person visualizes their thoughts, even though they can't see. I believe everybody has the power to do so. 
This photo shows Kathleen and her son Campbell. I met Kathleen and Campbell in Scheveningen on the same day that this photo was taken. During her life Kathleen has gradually lost her complete vision. At the end of a really nice day we spent together, I asked Katheen what she would most like to see if she had her sight back for one last time. 
Kathleen told me she would choose to see her son again. Following an earlier conversation that day about a past hobby from Kathleen; photography, I suggested that she might still be able to take a picture of her son. And so we created this photo; under my guidance Kathleen took a photo of her son. I later framed it and gave it to her as a sign of appreciation for the enjoyable and educational day. On the backside of the frame i attached an usb stick which contained the description of the photo that I recorded in as much detail as possible. In this way I have tried to realize her impossible wish in a different manner.